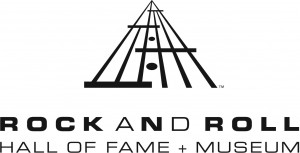 All of us at Don Kirshner's Rock Concert would like to congratulate the Rock and Roll Hall of Fame Class of 2014:
Cat Stevens was one of the most popular singer-songwriters of the '60s and '70s, responsible for hits such as "Wild World," "Father and Son," and "Peace Train." In the 80s he dropped out of the music business after a public conversion to the Muslim faith and changed is name to Yusuf Islam. For the next several years he would focus on recording devotional music and only recently has he performed and recorded secular tunes.
Daryl Hall and John Oates were the most successful recording duo of their era. With a long string of hits such as "She's Gone" and "Man Eater," they released 13 albums that went either gold or platinum. They were even pronounced the most successful rock duo of all time by Billboard Magazine. With their laid back, easy going style, they had long, successful careers that continue to this day.
Nirvana was at once the 90s greatest success story and its greatest tragedy. Led by their inscrutable frontman Kurt Cobain, the band's music spoke to the youthful angst of Generation X.  One of the most successful acts of the Seattle grunge scene, the band achieved massive fame following the release of their 1991 album Nevermind and its smash hit single "Smells Like Teen Spirit." After releasing just 3 studio albums, the band dissolved following the shocking death of Kurt Cobain in April of 1994. Surviving members Dave Grohl and Krist Novoselic released the live recording of their MTV Unplugged session, featuring hauntingly restrained renditions of several Nirvana songs as well as covers of some of Cobain's favorite artists.
Linda Ronstadt was without a doubt one of the top female solo artists of the 70s. She wrote and recorded in a diverse array of styles such as rock, folk, jazz, and country. Her highly successful solo career earned a plethora of accolades including 11 Grammy awards.
KISS changed the perception of what a rock band could be with their trademark makeup, explosive live shows, and their die-hard fans dubbed the KISS Army. The band was founded by Gene Simmons, Ace Frehley, Paul Stanley, and Peter Criss in the early 70s and grew into one of the decade's most iconic groups. Their affinity for pyrotechnics, body armor, and space-age sets secured their place as one of rock's top spectacles. In addition, with their own brand of action figures, lunch boxes, and comic books, they become one of the most well marketed bands in rock history since The Beatles.
Peter Gabriel first came to prominence as the lead singer of the popular progressive rock group Genesis. After leaving the group to start a solo career, Gabriel initially struggled to carry on the success he had with his former band. After releasing four self-titled albums, he recorded So, the best selling record of his career. Among several hits was the song "In Your Eyes," which was immortalized by its use in the signature scene of the 1989 film Say Anything.  In addition, Gabriel found great success among the MTV generation with his innovative use of the music video, which conveyed the experimentalism that had always been present in his music. The video for the song "Sledgehammer" won nine MTV Video Music Awards, a record that stands to this day, and is the most played video in the network's history. In addition to his music, Gabriel has spent much of his career involved in humanitarian efforts such as Amnesty International and the campaign against apartheid in South Africa. Genesis was inducted into the Hall in 2010, making Gabriel a two-time inductee.
Though a talented group in their own right, The E-Street Band will be forever linked through their work with Bruce Springsteen. Born out of the music scene of Asbury Park, New Jersey, the band was founded by saxophonist Clarence Clemons, bassist Garry Tallent, and keyboardist Danny Federici. Guitarist Steven Van Zandt, keyboardist Roy Bittan, and drummer Max Weinberg would later join to form the classic lineup that would back Springsteen on his first seven studio albums. The band's big sound would play a major role in shaping some of the Boss' most memorable albums such as Born to Run, Darkness on the Edge of Town, and Born in the USA.
Brian Epstein is perhaps the most important manager in rock history. In 1961, during a visit to Liverpool's Cavern Club, Epstein discovered a local foursome named The Beatles. Epstein saw great potential in the group and signed on to represent them. Through the use of his business savvy he was able to successfully market The Beatles' natural talent and charm, which led to them becoming the UK's most popular band. Epstein was also instrumental in arranging the group's first visit to the United States in order to make their debut on The Ed Sullivan Show, sparking Beatlemania. Epstein would continue as The Beatles manager and confidant until his unexpected death in 1967 at the age of 32.
Andrew Loog Oldham started off as a publicist working on promoting acts such as The Beatles and Bob Dylan, which led to him crossing paths with a burgeoning London rhythm and blues band called the Rollin' Stones. Though only 19, he was signed on to be their manager. Under his advice, they altered their name to The Rolling Stones and obtained a recording contract with Decca Records, who were still reeling from their failure to sign The Beatles. He is also widely credited with promoting the Stones' bad boy image, which was a marked contrast from many of the other "clean cut" bands of the subsequent "British Invasion."