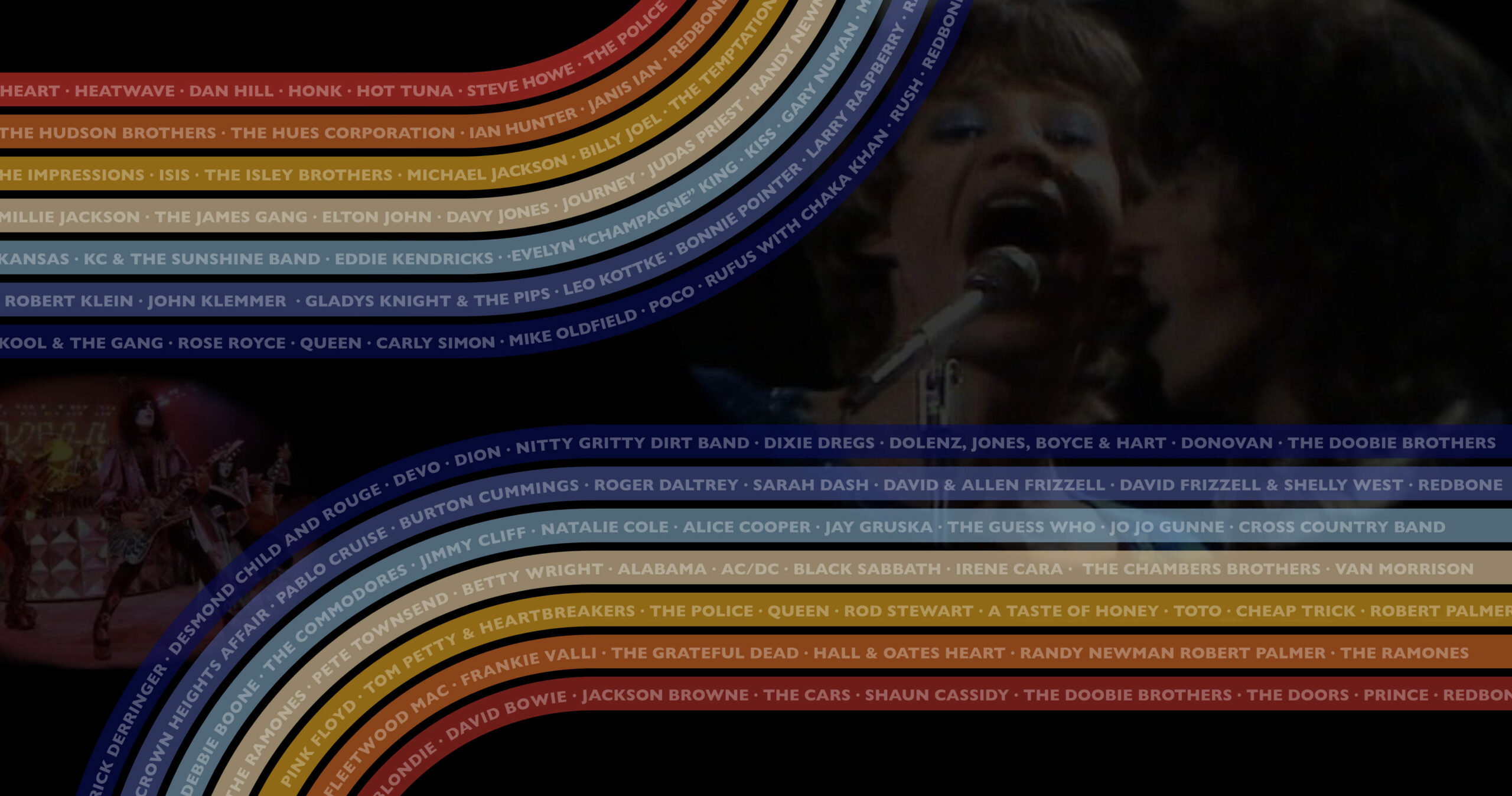 THE HISTORY
In 1972, ABC Television hired song publisher Don Kirshner as an executive producer and consultant for their new "In Concert" music series which ran every other week in The Dick Cavett Show slot. The show, featuring acts like Alice Cooper, Bo Diddley, Chuck Berry and The Steve Miller Band, was highly successful, even occasionally topping NBC's The Tonight Show Starring Johnny Carson. The following year, Kirshner left "In Concert" to launch his own syndicated weekly rock program, "Don Kirshner's Rock Concert." On September 27, 1973, "Don Kirshner's Rock Concert" premiered featuring The Rolling Stones first American television performance in over four years.
Unlike TV music shows, such as American Bandstand, performances on "Don Kirshner's Rock Concert" were not lip-synched in a studio. Instead, "Don Kirshner's Rock Concert" featured raw, full-length performances in a live concert or club setting.  For each episode, Don Kirshner dressed in a high-collared leisure suit and introduced acts in his distinctive Bronx accent. Don became famous for his stiff posture and monotone introductions of musicians which led to a famous parody that musician and bandleader Paul Shaffer delivered regularly on "Saturday Night Live."
"Don Kirshner's Rock Concert" featured legendary performances by popular acts such as the Rolling Stones, Led Zeppelin, Black Sabbath, B.B. King, The Police, The Sex Pistols, Paul McCartney, Elton John, Sly & the Family Stone, Van Morrison, Bruce Springsteen, Pink Floyd, KISS, The Ramones, Aerosmith, Steely Dan, the Eagles, ABBA, Prince, Bob Marley, Alice Cooper, Lynyrd Skynyrd, The Allman Brothers, David Bowie and countless others. The show also included a comedy segment that promoted the careers of many legendary comics including Steve Martin, Jay Leno, Billy Crystal and David Letterman.
According to Rob Simon of the Paley Center for the Media, "Don Kirshner's Rock Concert" was "a crucial '70s bridge between the Ed Sullivan era of the '60s and MTV of the '80s…Don Kirshner was able to capitalize on many different forms of music that were coming about in the '70s." The launch of MTV in 1981 along with the growing popularity of staged music videos marked the end of "Don Kirshner's Rock Concert." Before ABC pulled the plug on the program, the final season was hosted by Kirshner's son and daughter. While many were sad to see the show end, "Don Kirshner's Rock Concert" had an unforgettable eight year run from 1973 to 1981 and will always be remembered as the place America tuned in to catch the most popular performers and hottest rock n roll acts of the 70's and early 80's.
Thanks to SOFA Entertainment & Historic Films many of "Don Kirshner's Rock Concert" shows are still preserved in their original format.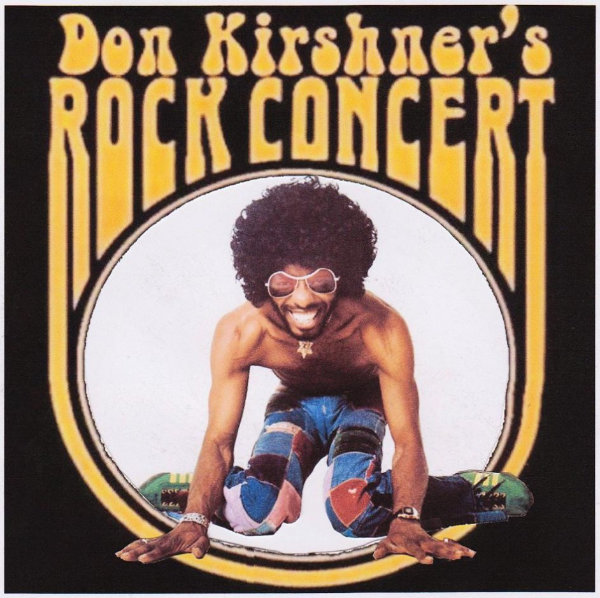 NEWS