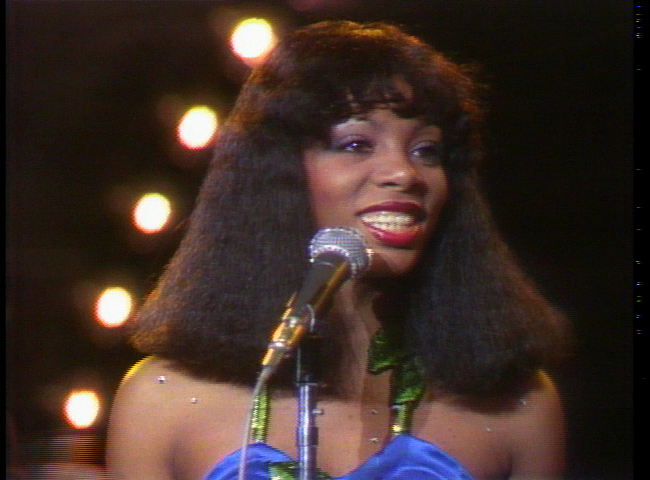 We are truly saddened by the passing of the beautiful and multi-talented disco pioneer Donna Summer. Summer lost her battle to cancer at only 63 years old.
Summer was born LaDonna Adrian Gaines in Boston, Massachusetts. Before she became the "Queen of Disco," she first rose to superstardom in the early seventies not in the U.S. but in Germany, Austria and the rest of Europe where she starred in several musicals such as Hair and Godspell and joined the Viennese Folk Opera. Just a few years later, she would conquer American audiences and ultimately the rest of the world with iconic hits like "Last Dance," "Hot Stuff" and "Bad Girls."
In 1976, Donna Summer performed live on Don Kirshner's Rock Concert. Accompanied by a full orchestra, Summer performed "Come With Me," "Could It Be Magic (a hit by Barry Manilow)," "The Man I Love," "I Got It Bad And That Ain't Good," & "Some Of These Days." Don Kirshner talked shortly about Summer's career background before her act stating, "Donna Summer's story was different from other artists, because she had first become a star in Europe and not in America. When Neil Bogart from Casablanca Records released her song 'Love to Love You Baby' she captivated the American audience and she is now firmly in the galaxy of recording stars. Here is the Queen of Disco!"
Wearing a blue, flower design leotard with a white fabric wrapped around her hips, she took the Rock Concert stage with her powerful mezzo-soprano voice and her sensual style of singing. Even by performing her less well-known songs, Summer clearly demonstrated why she was known as the "Queen of Disco."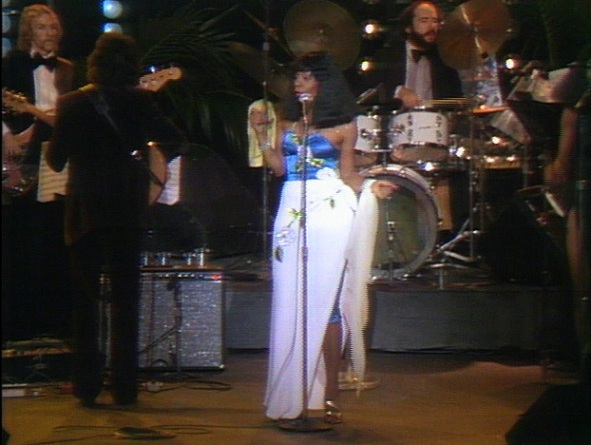 Donna Summer defined the dance music era of the 1970's and influenced acts like Duran Duran and David Bowie to enter the disco genre. Her groundbreaking use of synthesized backing tracks marked the path for the dance music we are all so familiar with today.
Among her many career highlights are included five Grammys, six American Music Awards, three multi-platinum albums and an original song Oscar for her smash hit "Last Dance" in the film "Thank God It's Friday," in which she also acted.
It was an honor to have Donna Summer perform on Don Kirshner's Rock Concert's stage. She will be truly missed; however we are left with nothing but fond memories of the disco star and an incredible music legacy.
Rest in Peace Donna Summer.