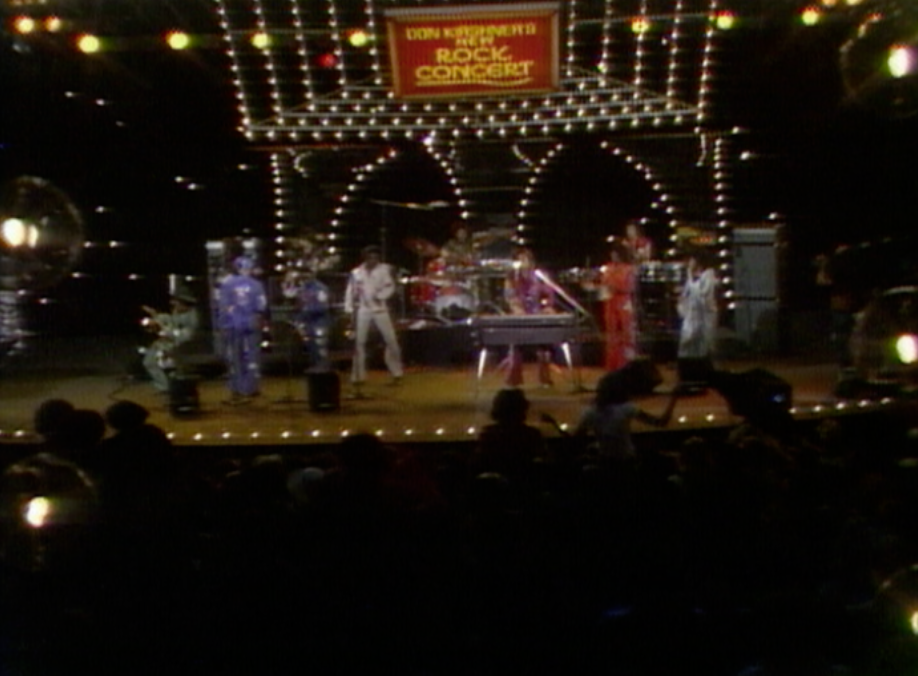 The new sound of Disco was a reaction against the domination of rock music in the mainstream. Disco combined funk, soul, R&B and Latin music into a unique and new sound. One of the first innovators of this dance music genre was KC & The Sunshine Band.
KC & The Sunshine appeared live on Don Kirshner's Rock Concert twice. This past April marked the 35th Anniversary of the band's second appearance. "The Band that was there in the beginning with the cooking disco sounds" said Don Kirshner about KC & The Sunshine Band as he introduced their second act. On April 1977, the multi-member and racially integrated group performed their famous hit "Get Down Tonight." That night, as it was expected, they delivered a highly energetic performance. Wearing colorful, flashy, bellbottom jump suits, the entire band was getting down and disco dancing on the stage. The horn players, drummer, background singers and every single band member was boogying like there was no tomorrow, passing on their contagious groove to the public.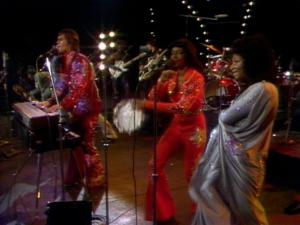 KC & The Sunshine Band was founded by Harry Wayne "KC" Casey and Richard Finch in 1973, whose music collaboration began when they first met in the early seventies while both were employed by TK Records in Miami, Florida. As Don Kirshner once said about the band, what made their acts so captivating was the fact that not only did "KC" and Finch, write and produce their own material, but they also performed it. Their performances were known to be engaging, fun, passionate and highly memorable.
Despite earning nine Grammy nominations (including two for their work on the Saturday Night Fever soundtrack) and selling millions of records, KC & the Sunshine Band were still vulnerable to the backlash that disco bands felt by the beginning of the 1980s. This eventually led to decreasing records sales and the group's split by the early '80s.
KC & The Sunshine band will always be recognized as one of the eras biggest disco hit makers with smash hits such as "That's the Way (I Like It)," "(Shake, Shake, Shake), Shake Your Booty" and "Boogie Shoes." To this day they are still as widely popular as they were when they first danced into the music scene. One can say that KC & The Sunshine band pointed the direction that pop music would take in the 1980's.