This coming Sunday, October 2nd, marks the 38th anniversary of the appearances of both The Allman Brothers Band and The Marshall Tucker Band on Don Kirshner's Rock Concert. Each performed a 20-minute set with some of their biggest hits to a sea of southern rock fans. As labelmates aboard Capricorn Records, the two bands distinguished themselves early on with their unique sounds that came from fusing country rock with a bit of jazz and blues. Both bands reached considerable success in the 1970s, releasing multiple Gold and Platinum records during the peak of their careers.
With slide guitars and piano solos, The Allman Brothers performed a memorable 5 song set that included classics "Done Somebody Wrong", "Southbound", "Midnight Rider", "Ain't Wastin Time No More", and "Skatesboro Blues." Despite the recent loss of bassist Berry Oakley and guitarist Duane Allman, who both coincidentally died in motorcycle accidents in the previous two years, the band still came out in full force and gave a home run performance.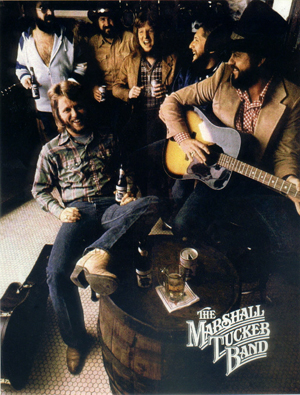 The Marshall Tucker Band performed an outdoor show that included "Take The Highway", "Can't You See", and "Ramblin'." The band had their own particular mixture of instrumentation that, along with traditional vocals guitar, bass, and drums, utilized tambourine, flute, and finger picking guitar. During their performance of "Can't You See", fans rose from their seats and clapped along to the rocking tune.
The Allman Brothers Band and The Marshall Tucker Band made for a memorable night of southern rock n roll on Don Kirshner's Rock Concert.